What On Earth Is Going On Here?
Josh Marshall
Over the course of July our long foretold 'hot vax summer' has either come to a screeching halt or at least hit a major speed bump. We're in the midst of another wave of new cases if not, at least in most of the country, hospitalizations and deaths. The Delta variant has changed things. It's significantly more infectious and to at least some extent it's weakened the efficacy of the best vaccines. But just how much? And how much does that matter? There's a fairly spirited debate about what we should even consider an infection (we'll come back to this). On really every front we're flooded with anecdotal information.
Read More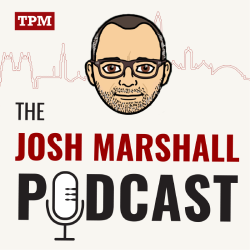 Ep. 182: Pelosi's Veto
While discussing the fate of the bipartisan infrastructure package, Josh and Kate react in real time to the news that Speaker Nancy Pelosi is rejecting some...